---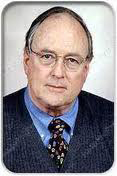 John Zeugner announces the publication of two recent works
John Zeugner's short story collection, UNDER HIROSHIMA: COLLECTED STORIES, has won the Serena McDonald Kennedy Award for Fiction, with publication by Snake Nation Press:
http://www.snakenationpress.org/2013/08/07/winners/.
Four of the stories have appeared in various literary journals or magazines over several decades, and the remaining four stories are new.
In March, John published a novel, SOLDIER FOR CHRIST, with Wipf and Stock. The novel (which is available from Amazon, the publisher and other booksellers) traces the gradual discovery process of a young cleric in Kobe, Japan in finding links among his parishioners to unspeakable atrocities committed by the Japanese in their infamous Unit 731 in Manchuria during World War II. The novel is at once a detective story and a theological meditation.
Both John's novel and story collection are set in Japan and both attempt comparison/commentary on American and Japanese culture.
September 2013
---